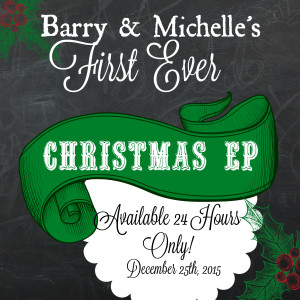 Merry Christmas! We are releasing a 4 song, acoustic EP on Noisetrade for 24 hours only on Christmas Day 2015. "Only Son" is an original ballad to honor God's infinite wisdom in sending His son the unexpected way that He did. "Phoenix" is an original tribute to all of our friends who are facing their first Christmas without someone they love and it is full of secret messages to those it is written for. We have also covered R. Fischer Boyce's "Beautiful Star of Bethlehem" and Frank Loesser's "Baby It's Cold Outside", complete with witty banter, per facebook's request. We will release a fully produced version of this EP on a Christmas to come.
All of the proceeds from this project will go to Hope4Iraq , a division of the Global Hope Organization. Global Hope is establishing a refugee and food distribution center for women and children. Families, fleeing ISIS jihadist militants in Iraq, have abandoned their homes and all their belongings in search of safety. Your generous gifts will be used to supply the following items for women and children escaping violence.
Food and water
Baby items
Medical care
Hygiene products
We are excited to create music that will give back to an organization whose work we believe in. Merry Christmas!
DOWNLOAD THE EP ON NOISETRADE HERE!
Barry & Michelle